Recently, we launched Open House feature and in today's blog we will provide details on how this feature works.   The Open House feature is a powerful feature which allows Realtors to make their Open House sign-in and feedback process super smooth.
We will provide more details a bit later in the blog, but in a nutshell, the listing agent just needs to add open houses to their listings and select a questionnaire and that is it for the setup part.  On the day of Open House, either visitors can be asked to sign-in using our site (keep the sign in page open on your computer/iPad at the Open House) or you can enter visitor information yourself in our system after the Open House ends if you prefer using the paper sign-in process.  After the Open House, our system will begin sending emails to all the visitors to provide Open House feedback. The feedback questions come from the questionnaire you selected during the setup process.
Setup
Let's dive into details and let's first talk about the setup.
Setup has two simple steps, first add an Open House date and time, and the second step is to select a questionnaire that will be used to ask questions regarding the Open House.
You can either create your own custom questionnaire or select from many we provide.
From "My Properties" page, click on the "Dashboard" link.

On the property page, click on "Modify".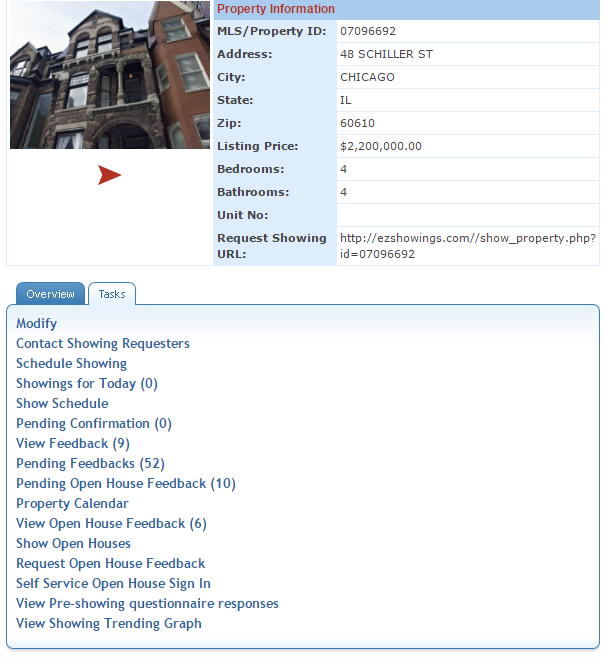 Begin adding one or more Open Houses.  Also, make sure to select a questionnaire.


Congratulations, you are done with the setup.
Add Open House Visitors
To add visitors, you can either add them yourself or have the visitors sign-in during the Open House. Let's see first how visitors can sign-in themselves.
From the property page, select "Self Service Open House Sign In" link.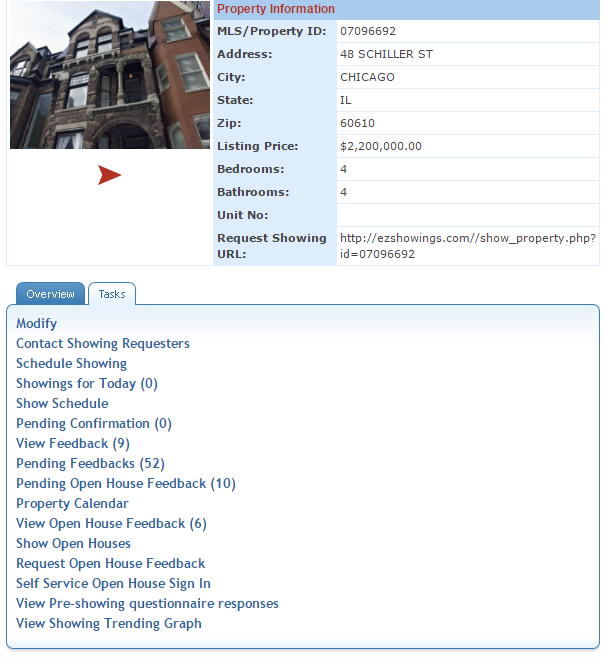 The next page will show all the upcoming open houses for the property, select an Open House from the list and click Continue.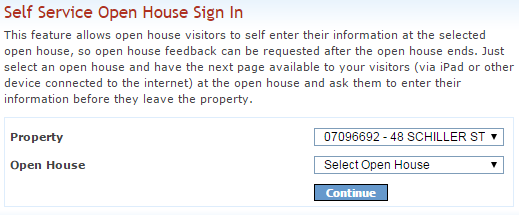 This is the self sign-in page.  Have this page available at the Open House.  This page does require internet access, so make sure the device which has this page open has internet access.

If you do not have access to the internet at the Open House or if you prefer your visitors to sign-in on a paper first, you can use the following option where you can enter visitor information yourself.  First, go to property "Dashboard" (shown earlier) and click on "Request Open House Feedback" link.  Once following page appears, start entering all of your visitors.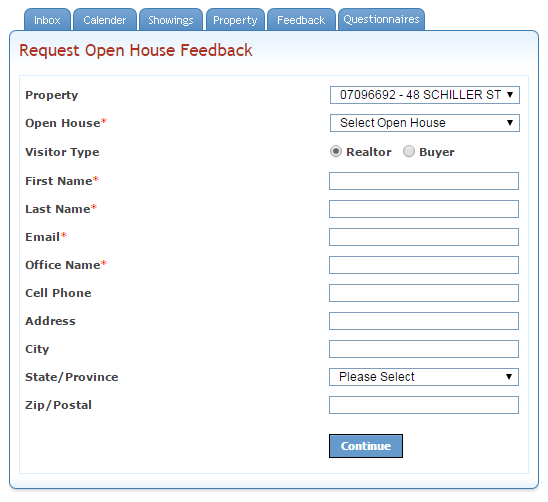 Open House Feedback
For any Open House that has ended and has a questionnaire attached, we send an email to all the visitors to request Open House feedback. Here is how the feedback looks after it has been received.
Here is an example of an aggregated graph.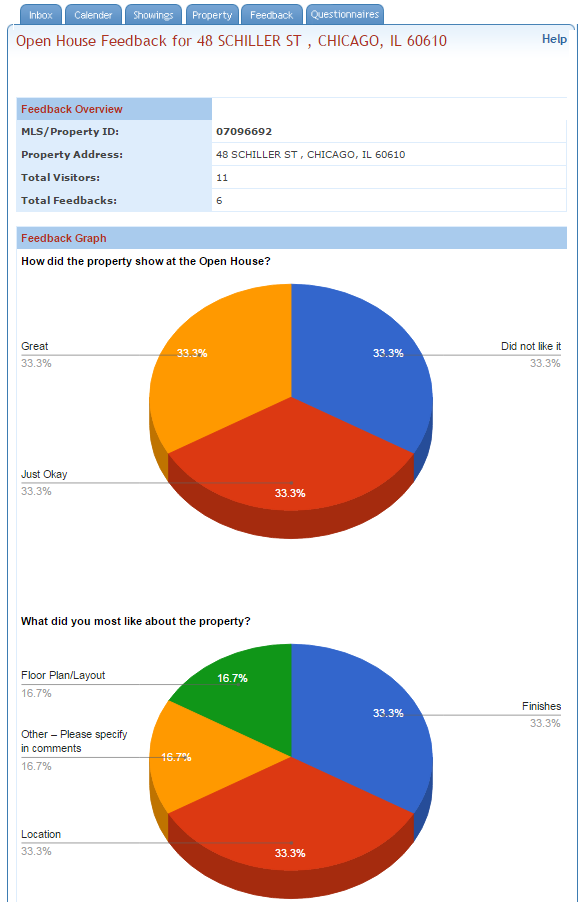 Here is an example of an individual feedback.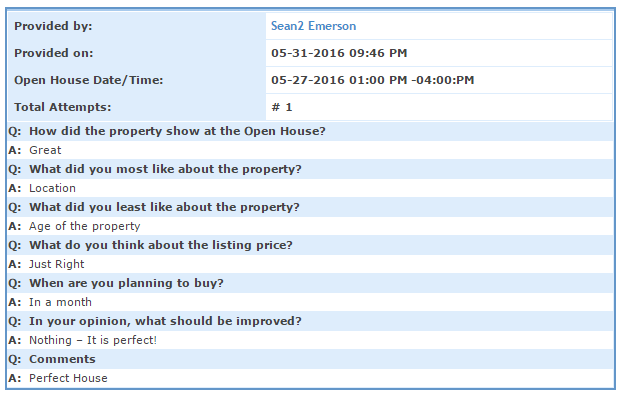 That's it. It is a powerful feature and we have put a lot of thought in it to make it as simple as possible. If you have any questions, please do not hesitate to contact us.
EZShowings Team